The Grind Stone is a multi-block, basic Slimefun machine.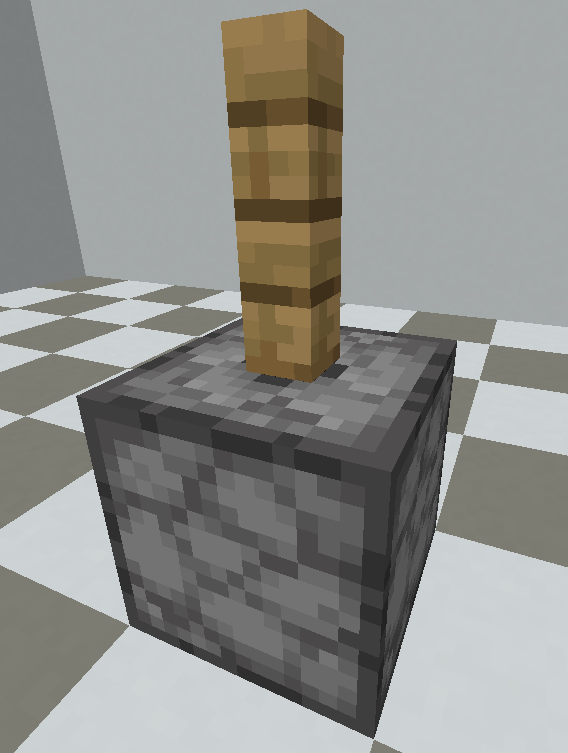 Materials
1 Dispenser
1 Oak Fence
The Grind Stone is used for crushing basic items and materials, mob items and other similar items efficiently into their products.

Place the items of a recipe inside the Dispenser. Right click on the Oak Fence.
Recipe Chest: You can place a normal, single chest next to the Dispenser of this machine, to automatically move any crafted items into the chest.

| | |
| --- | --- |
| Input | Output |
| Dirt | Stone Chunk |
| Cobblestone | Gravel |
| Andesite | Gravel |
| Diorite | Gravel |
| Granite | Gravel |
| Block of Quartz | 4 Nether Quartz |
| Sandstone | 4 Sand |
| Red Sandstone | 4 Red Sand |
| Prismarine Bricks | 2 Prismarine |
| Prismarine | 4 Prismarine Shards |
| Nether Wart Block | 9 Nether Wart |
| Blaze Rod | 4 Blaze Powder |
| Bone | 4 Bone Meal |
| Bone Block | 9 Bone Meal |
| Eye of Ender | 2 Ender Lump I |
| Ender Lump II | 4 Ender Lump I |
| Ender Lump III | 4 Ender Lump II |
| Nether Wart | 2 Magical Lump I |
| Magical Lump II | 4 Magical Lump I |
| Magical Lump III | 4 Magical Lump II |
| Corn | Cornmeal |
| Diamond | 4 Carbon |
| Egg | Mayo |
| Ice | 4 Ice Cube |
| Mustard Seed | Mustard |
| Wheat | Wheat Flour |