The Ore Washer is a multi-block, basic Slimefun machine.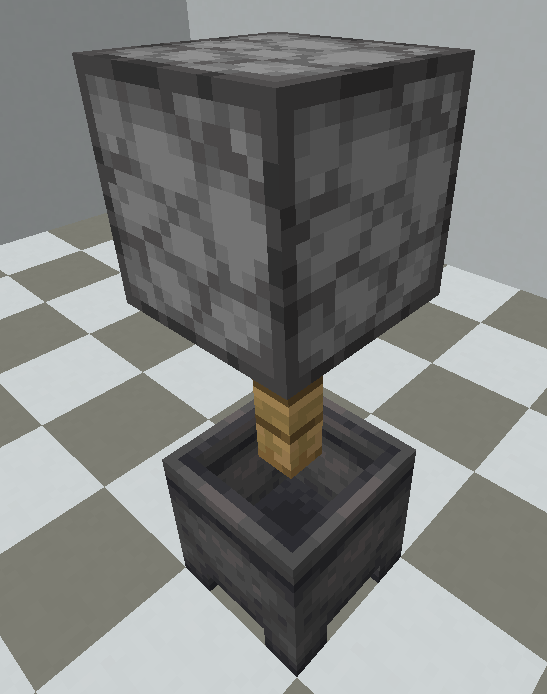 Materials
1 Dispenser
1 Oak Fence
1 Cauldron
The Ore Washer washes raw items to produce important primary resources. It is mainly used for converting sifted ore into dusts. Dusts are used to craft many components needed for Electric Machines.

Place the items of a recipe inside the Dispenser. Right click on the Oak Fence.
Recipe Chest: You can place a normal, single chest next to the Dispenser of this machine, to automatically move any crafted items into the chest.
When crafting dusts out of Sifted Ore, the Ore Washer will not continue processing more Sifted Ore if its slots are full, regardless of the produced dusts' stacking. Use the machine until it is full, then take the dusts and Stone Chunks out, and repeat the process.

The 8 Sifted Ore products have a random chance of being crafted. The most common product is Gold Dust, while the least common is Silver Dust.
Input
Output
Sifted Ore

Aluminum Dust

Stone Chunk

Sifted Ore

Copper Dust

Stone Chunk

Sifted Ore

Gold Dust

Stone Chunk

Sifted Ore

Iron Dust

Stone Chunk

Sifted Ore

Lead Dust

Stone Chunk

Sifted Ore

Silver Dust

Stone Chunk

Sifted Ore

Tin Dust

Stone Chunk

Sifted Ore

Zinc Dust

Stone Chunk

Pulverized Ore
Pure Ore Cluster
2 Sand
1 Salt