The Auto Disenchanter is an electric Slimefun machine.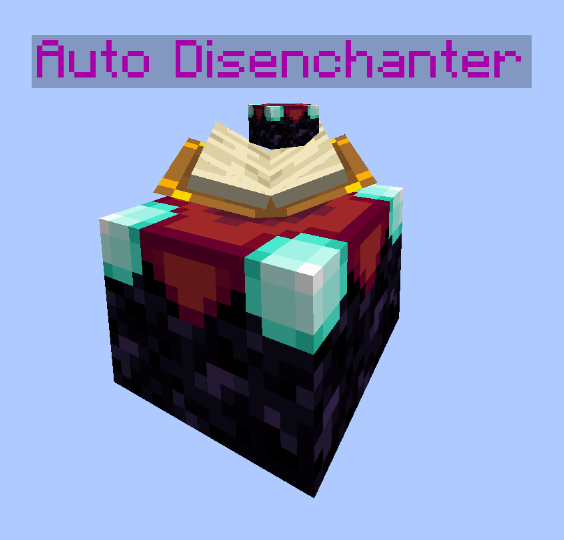 The Auto Disenchanter transfers all enchantments* from enchanted gear to a Book.
*In Nations, it cannot process non-Vanilla enchantments.
The Auto Disenchanter does not remove Active Rune Enchantments.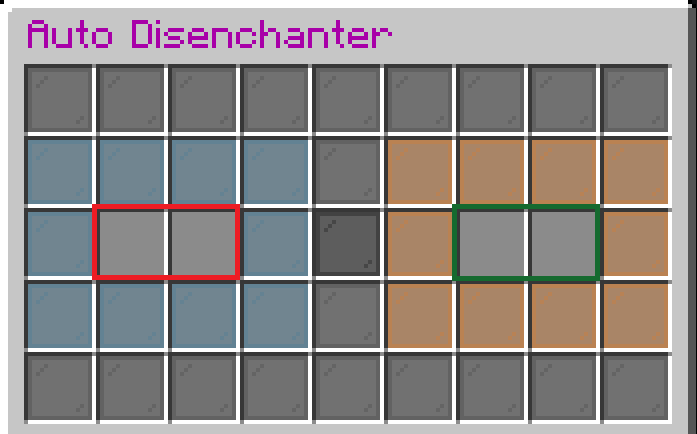 Place the enchanted gear piece in one input slot, and a Book in the other. After processing, you will get an unenchanted gear piece, and an Enchanted Book with the gear piece's previous enchants.

| | | |
| --- | --- | --- |
| Tier | Tier 1 | Tier 2 |
| Energy buffer | 512 J | 1024 J |
| Processing speed | 1x | 3x |
| Energy consumption | 18 J/s | 48 J/s |
The Processing time for the Tier 1 Auto Enchanter is calculated by the following formula (in seconds):
time(sec) = 20*(number of unique enchantments) + 10*(total enchantment levels)