The Auto Enchanter is an electric Slimefun machine.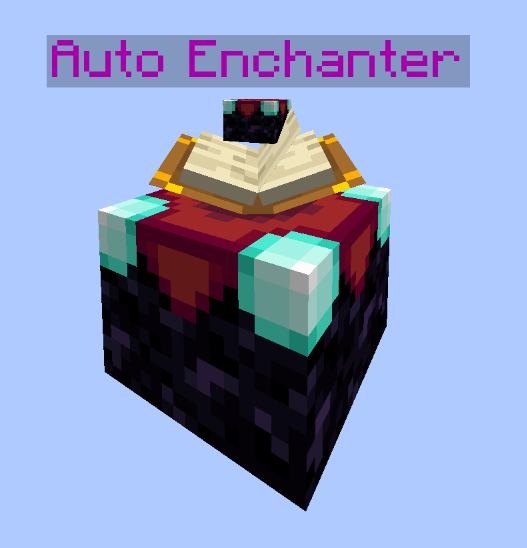 The Autoenchanter transfers Vanilla enchantments from an Enchanted Book to a gear piece.
It cannot process non-Vanilla enchantments, (including Rune Enchantments) nor transfer enchantments the item being processed cannot possess in Vanilla.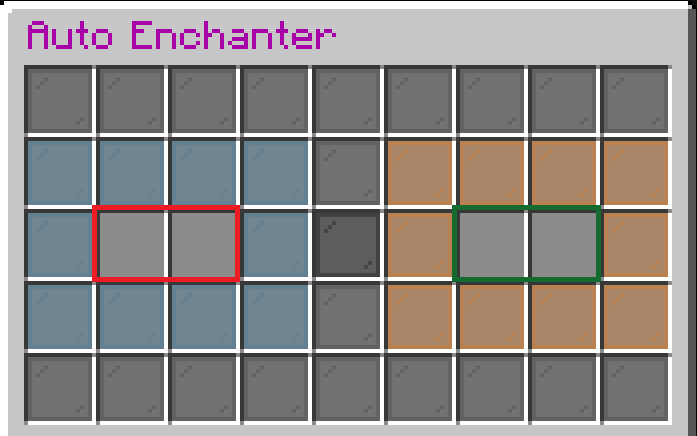 Place a gear piece in an input slot, and an Enchanted Book with applicable enchants in the other. The Enchanted Book's previous enchantments will be added to the gear piece. After processing, you will obtain the enchanted gear piece and an unenchanted Book, which will be placed in the output slots.
You can use the Book Binder to combine Enchanted Books instead of gear.
| | | |
| --- | --- | --- |
| Tier | Tier 1 | Tier 2 |
| Energy buffer | 512 J | 1024 J |
| Processing speed | 1x | 3x |
| Energy consumption | 18 J/s | 48 J/s |
The Processing time for the Tier 1 Auto Enchanter is calculated by the following formula (in seconds):
time(sec) = 20*(number of unique enchantments) + 10*(total enchantment levels)