The Igneous Processor is an electric Slimefun machine.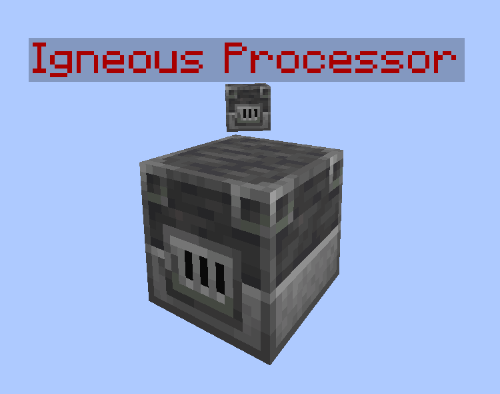 The Igneous Processor consumes energy to automatically generate stone materials and their products.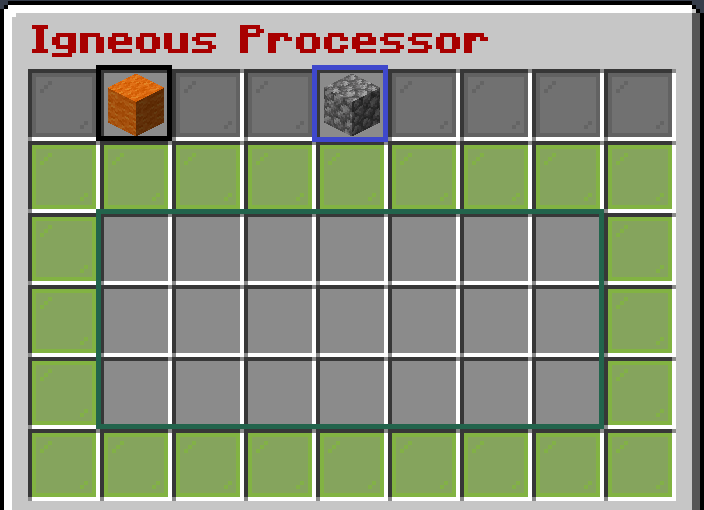 The Material button indicates the block produced. The block produced can be changed by clicking on the Material button, which scrolls through and selects the various blocks available. After enabling, the produced blocks will be placed in the output slots.

This machine's processing time and energy consumption vary, depending on the recipe.
The Gravel recipe does not exist in Nations.
Input
Output
Processing time
Energy consumption
(Energy
Only)
Cobblestone
3s

2 J (Towny)

12 J (Nations)

Diorite

Andesite

Granite

Basalt
1s
2 J
Tuff
1s
2 J
Blackstone
2s
4 J
Sand
2s
4 J
Red Sand
2s
6 J
Cobbled Deepslate
3s
6 J
Stone
2s
18 J
Glass
3s
20 J
Gravel *
4s
52 J
Flint
4s
70 J