The following information below contains some of the items that can be found in the Magical Gadgets category of the Slimefun guide.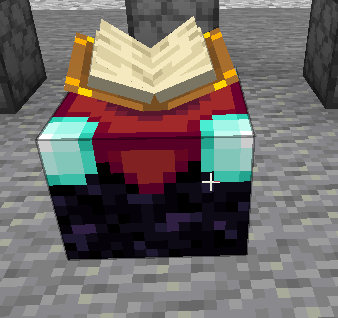 The Ancient Altar is a multiblock structure found in the Magical Gadgets section of the Slimefun guide. It is used to make magical items like Infernal Bonemeal and Tridents!
The ancient altar looks similar to an enchanting table. It cannot work by itself as a block, so you will need to ensure that you have the ancient pedestals crafted alongside with it.
Ancient Pedestals complete a working ancient altar, allowing it to make and produce magical items. It looks very much like a regular dispenser.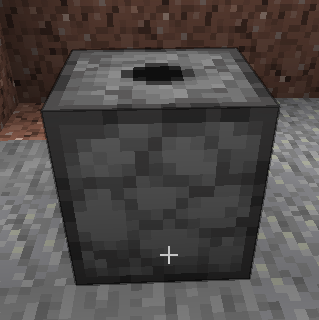 The Ancient Altar can be crafted in the Magic Workbench with the following items:
1 Enchantment Table
2 Magical Lump III
2 Obsidian Blocks
2 Gold Ingots (8-carat)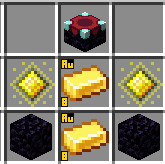 The ancient pedestal can be crafted in the Magic Workbench using the following items:
1 Stone Block
2 Gold Ingots (8-carat)
4 Obsidian Blocks
This recipe produces four (4) pedestals. You will need 8 ancient pedestals to complement the ancient altar.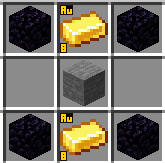 The ancient altar setup should look just like this: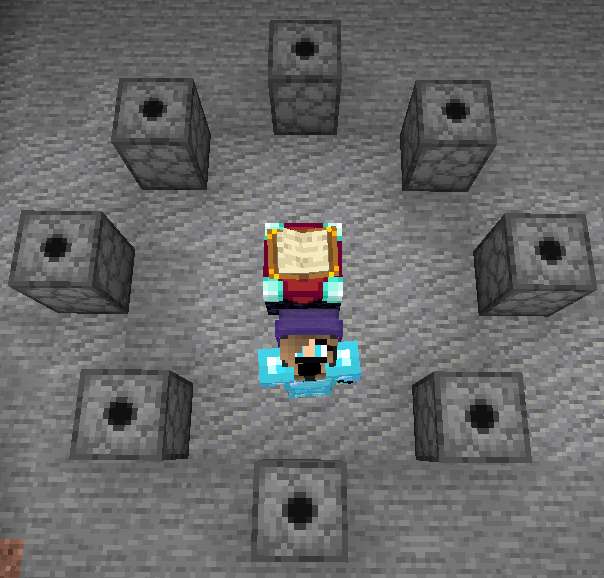 The Ancient Altar must be surrounded by 8 Ancient Pedestals, which should be 2 blocks away from it in the cardinal directions (north, south, east and west) and 1 block away in the diagonal directions.
Initiate the "ritual" by placing each ingredient in the recipe on the pedestals (a right-click). The item in the middle of the recipe (or "catalyst") must then be used on the central altar block.
Let's use a blank rune as an example:

Take note of the order in creating your item. The outer eight boxes of the recipe represent pedestal positions, and the center box represents the ancient altar position. In this case, 1 stone will be placed on each of the diagonal pedestals, 1 magical lump in each cardinal pedestal, and 1 obsidian in the middle altar.
The order of item placement does not matter for each of the pedestals. However, all pedestal items must be placed before the catalyst is added.
Right-click the ancient altar or central altar block with the item (the "catalyst") as seen in the center or middle of your magical item crafting recipe (in this case, the obsidian block). Your items on the pedestals will be consumed, and your magical item will be created and dropped.
A small demonstration created by PinkyBleu in making a blank rune can be accessed here.
The following Magical Items can be crafted using the Ancient Altar. You can find their recipes in the Magical Gadget section of your slimefun guide.
| | |
| --- | --- |
| Magical Gadget | Use |
| Elytra Scale* | Ingredient in crafting an Elytra |
| Elytra* | For flying, used to craft the infused Elytra |
| Infernal Bonemeal | Increases the growth of Nether Wart |
| Infused Elytra* | For flying, adds mending to Elytra |
| Infused Hoppers | Picks up all items in a 7x7x7 area around itself |
| Trident | Used as a weapon |
| Rainbow Wool* | Cycles through each colour of the rainbow; Decorative block |
| Rainbow Glass | Cycles through each colour of the rainbow; Decorative block |
| Rainbow Glass Pane* | Cycles through each colour of the rainbow; Decorative block |
| Rainbow Clay* | Cycles through each colour of the rainbow; Decorative block |
* Disabled on Nations