The Nether in Nations contains all Nether biomes, and all Nether blocks and ores generate in it. In addition, several custom structures and landscapes are generated throughout the dimension. Valuable blocks such as gold blocks may be found around those areas.
Special dungeons can also contain unique, enchanted gear and items.
But beware of those powerful, buffed Nether mobs!
Gallery: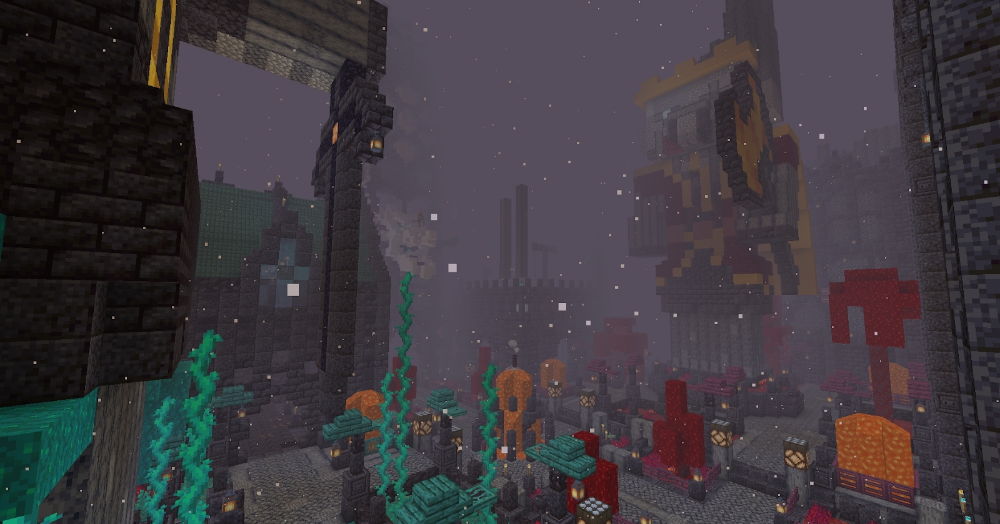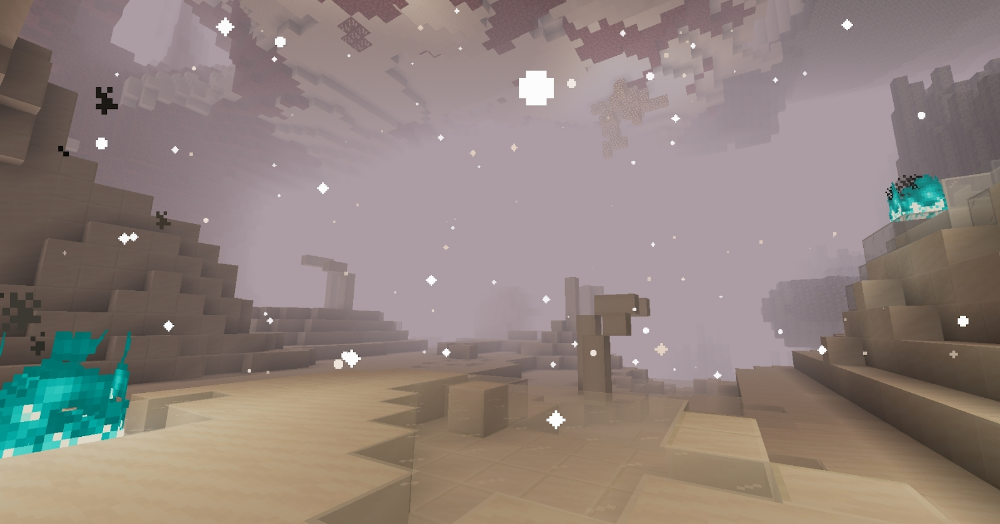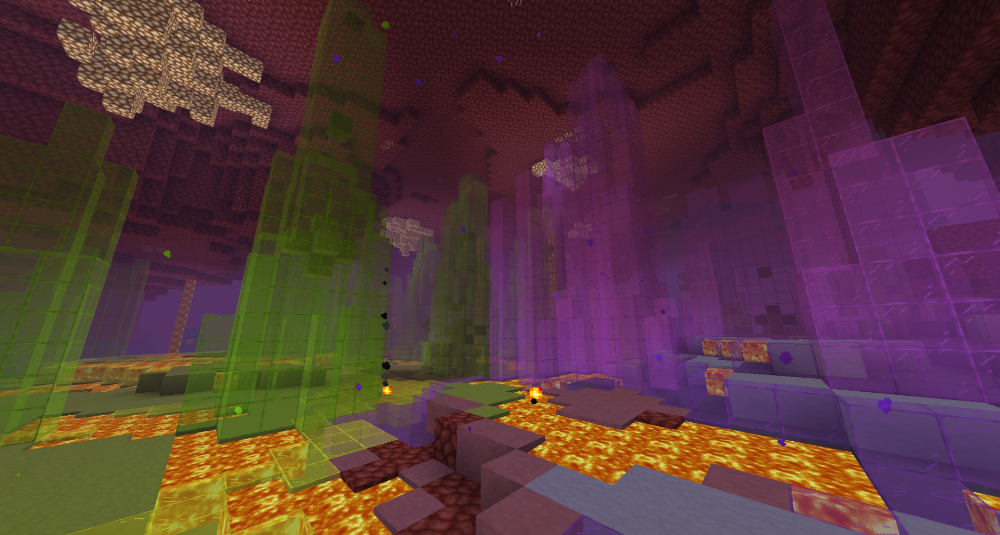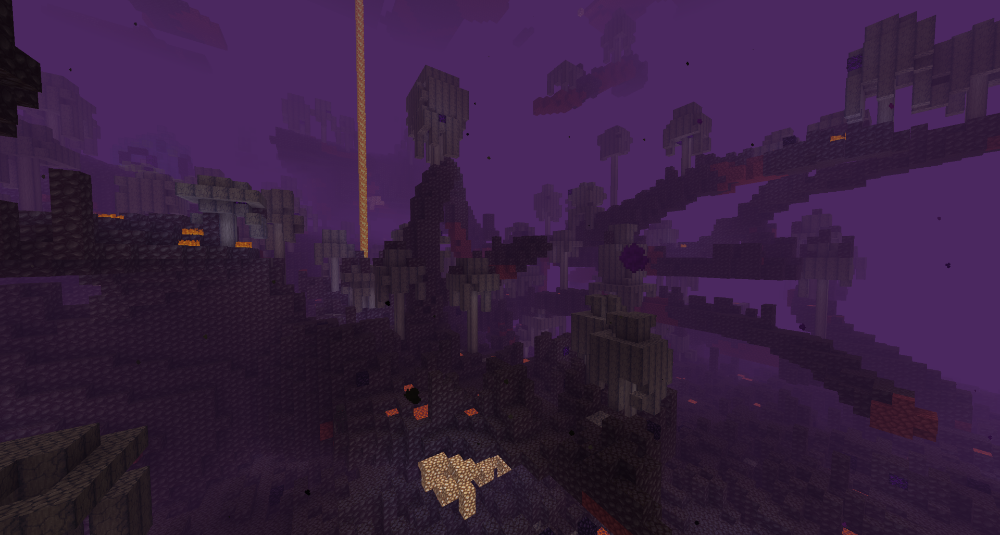 Explore sewers, castles, destroyed cities, and more.

Nether coordinates have a 1:1 scale with Overworld coordinates.

You must be a resident of a town in order to use Nether portals.
Anyone can access the Nether by building/entering a Nether portal inside their town's homeblock (the chunk that town spawn is in).
Note that dying inside the Nether will still respawn you inside the Nether.
Entering any portal inside the nether will lead you back to your town's homeblock portal.
Spawners mined in the Nether, by players eligible to obtain them using a Silk Touch pickaxe (Donator, Voter, Excelsior rank) have a 50% chance of dropping.