The Exotic Garden addon adds a variety of plants, foods and drinks to Slimefun.

There are 26 Plants offered that may give various types of fruit, vegetables, stems, etc. that come in a variety of shapes. They can be acquired by finding them throughout the world, or by a random drop chance from harvesting Grass/Tall Grass.
Exotic Garden saplings may drop from their respective Trees. All Simple Plants and Shrubs have a 15% chance of dropping their respective sapling when the produce is harvested.
Bone Meal can be used on Exotic Garden plants, to grow them faster.
Fruit from grown plants may be harvested by right clicking.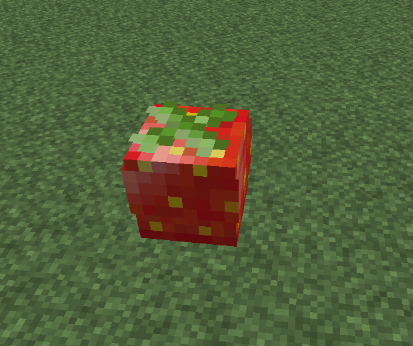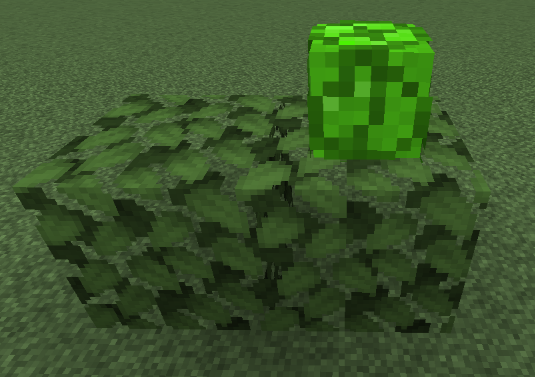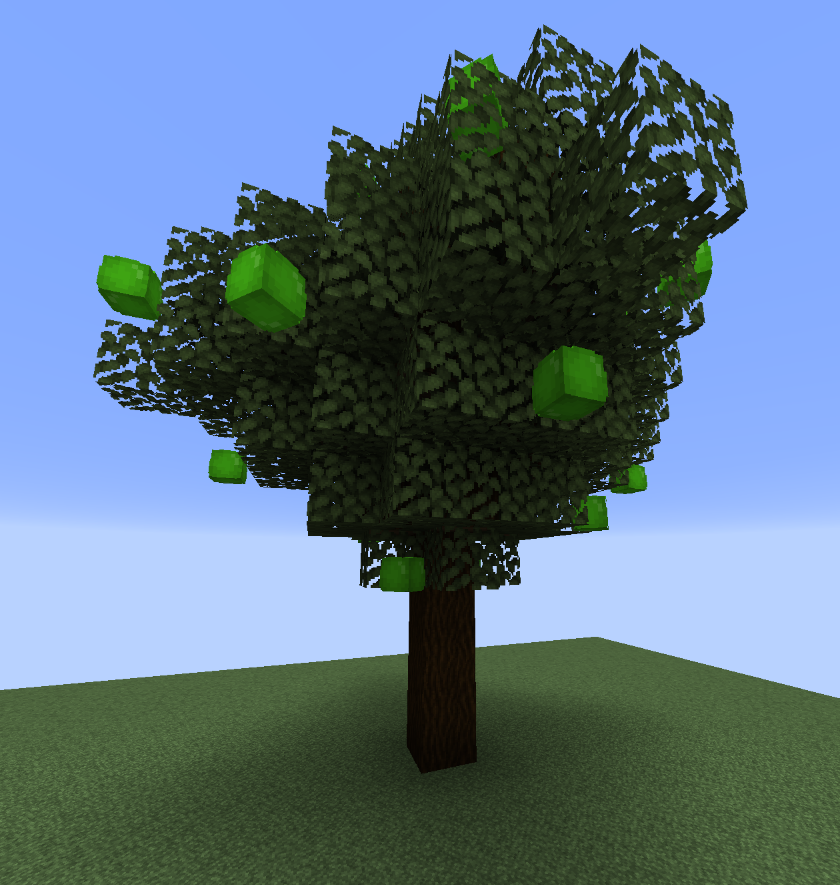 Plant
Produce

Simple Plants

Garlic Plant
Garlic
Lettuce Plant
Lettuce
Mustard Seed Plant
Mustard Seed
Onion Plant
Onion
Strawberry Bush
Strawberry
Sweet Potato Plant
Sweet Potato
Tomato Plant
Tomato

Shrubs

Blackberry Bush
Blackberry
Blueberry Bush
Blueberry
Corn Plant
Corn
Curry Leaf Plant
Curry Leaf
Grape Bush
Grape
Pineapple Plant
Pineapple
Raspberry Bush
Raspberry
Rice Plant
Rice
Tea Leaf Plant
Tea Leaf

Trees

Cherry Sapling
Cherry
Coconut Sapling
Coconut
Lemon Sapling
Lemon
Dragon Fruit Sapling
Dragon Fruit
Lime Sapling
Lime
Orange Sapling
Orange
Peach Sapling
Peach
Pear Sapling
Pear
Plum Sapling
Plum
Pomegranate Sapling
Pomegranate
Additionally, Grass Seeds are used to grow Dirt into a Grass Block.

Exotic Garden foodstuffs are created exclusively in the Kitchen. All, exact recipes can be found under the Exotic Garden - Food category of the Slimefun guide.
1 "Hunger" = 1 Drumstick = 2 Hunger Points
Foodstuff
Hunger Restored

Snacks

Popcorn (Salty)
6
Popcorn (Sweet)
6
Popcorn
4
Pumpkin Bread
4
Sweet Potato Quinoa Cakes
3
Fries
3 (Nations)
6 (Towny)
Bacon
2
Chocolate Bar
1.5

Dishes

Coconut Chicken Curry
9.5
Burrito
9
Chicken Burrito
9
Taco
9
Fish Taco
9
Lasagna
8.5
Chicken Curry
8
Blueberry Pancakes
6.5
Pancakes
6
Egg Salad
6
Waffles
6
Pizza
5.5
Tomato Soup
5.5
Grape Salad
5
Strawberry Salad
5
Fish and Chips
6
Sushi
3

Sandwiches

Sandwich
9.5
BLT
9
Bacon Cheeseburger
8.5
Deluxe Cheeseburger
8
Cheeseburger
6.5
Chicken Sandwich
5.5
Fish Sandwich
5.5
Chicken Burger
5
Hamburger
5
Hot Dog
5

Sweets & Desserts

Lemon Drizzle Cake
8.5
Pumpkin Cheesecake
8.5
Carrot Cake
8
Chocolate Cake
8
Pineapple Cake
8
Raspberry Cake
8
Cheesecake
8
Cherry Cheesecake
8
Ice Cream
8
Blueberry Muffin
6.5
Cream Cookie
6
Apple Pie
6
Blackberry Pie
6
Blueberry Pie
6
Cherry Pie
6
Peach Pie
6
Pear Pie
6
Strawberry Pie
6
Chocolate Cookie Cupcake
5.5
Chicken Pot Pie
5
Strawberry Cupcake
4
Pumpkin Muffin
4
Caramel Apple
3.5
Bourbon Biscuit
2
Exotic Garden drinks are either directly extracted from produce in the Juicer, or crafted from various ingredients in the Enhanced Crafting Table.
Recipe patterns are written below as shown in the Slimefun guide (left to right and top to bottom).
1 "Hunger" = 1 Drumstick = 2 Hunger Points
Drink
Recipe
Hunger Restored

Produce Juices
(Juicer)

Apple Juice
Apple
3
Blackberry Juice
Blackberry
3
Blueberry Juice
Blueberry
3
Carrot Juice
Carrot
3
Cherry Juice
Cherry
3
Coconut Milk
Coconut
3
Dragon Fruit Juice
Dragon Fruit
3
Grape Juice
Grape
3
Lemon Juice
Lemon
3
Lime Juice
Lime
3
Melon Juide
Melon Slice
3
Orange Juice
Orange
3
Peach Juice
Peach
3
Pear Juice
Pear
3
Pineapple Juice
Pineapple
3
Plum Juice
Plum
3
Pomegranate Juice
Pomegranate
3
Pumpkin Juice
Pumpkin
3
Raspberry Juice
Raspberry
3
Strawberry Juice
Strawberry
3
Sweet Berry Juice
Sweet Berries
3
Tomato Juice
Tomato
3
Golden Apple Juice
Golden Apple
—
Absorption (20s)

Beverages
(Enhanced Crafting Table)

Blackberry Smoothie

Blackberry Juice

Ice Cube

5
Blueberry Smoothie

Blueberry Juice

Ice Cube

5
Grape Smoothie

Grape Juice

Ice Cube

5
Lime Smoothie

Lime Juice

Ice Cube

5
Pineapple Smoothie

Pineapple Juice

Ice Cube

5
Raspberry Smoothie

Raspberry Juice

Ice Cube

5
Strawberry Smoothie

Strawberry Juice

Ice Cube

5
Cherry Iced Tea

Cherry Juice

Ice Cube

Tea Leaf

6.5
Lemon Iced Tea

Lemon Juice

Ice Cube

Tea Leaf

6.5
Peach Iced Tea

Peach Juice

Ice Cube

Tea Leaf

6.5
Raspberry Iced Tea

Raspberry

Ice Cube

Tea Leaf

6.5
Strawberry Iced Tea

Strawberry

Ice Cube

Tea Leaf

6.5
Lemonade

Lemon Juice

Sugar

4
Thai Tea

Tea Leaf

Sugar

Heavy Cream

Coconut Milk

7