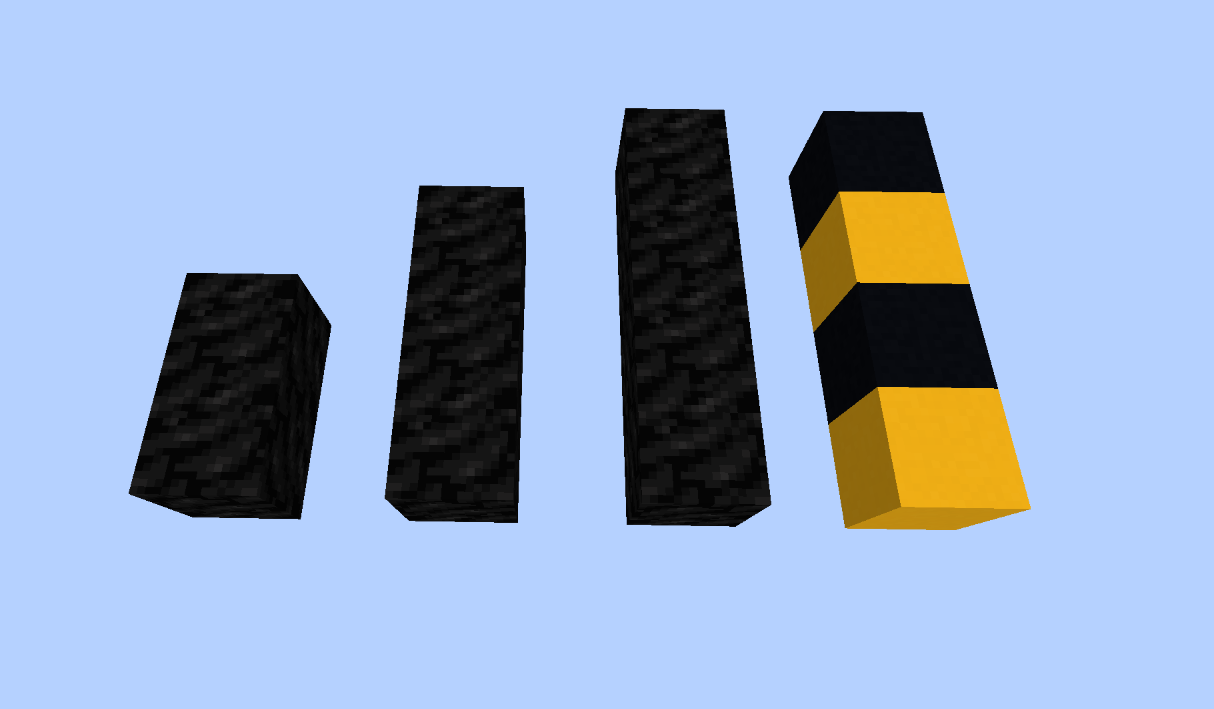 A Torpedo is a weapon craft which explodes after coming into contact with a block. There are two types of torpedoes: normal torpedoes and horizontal torpedoes ('H-Torpedoes'), which can only be used on submarines.
After launch, normal torpedoes will move to y level 62 and cruise. H-Torpedoes, on the other hand, will simply move horizontally without changing altitude and are thus suited for submarine vs. submarine combat.
Torpedoes are built by placing 2 to 4 Coal Blocks on a combat craft that allows Coal Blocks.
After placing the blocks, place down a sign on the Torpedo and type LaunchTorpedo on the first line, or LaunchHTorpedo for H-Torpedoes.
There are three ways of firing torpedoes:
Right-click the Launch sign.
Use a Remote sign to remotely activate the Launch signs.
Use a Remote tool to remotely activate the Launch signs.
Make sure the Torpedo is not obstructed by other blocks when it is launched. It is recommended not to move your craft while the Torpedo is being fired, to prevent damage to you and your own craft (wait until it has fully left your craft, and do not move into it while it is moving).
After firing a torpedo, you will need to release your craft before placing back its coal blocks, if you intend to fire a torpedo again from the same place.