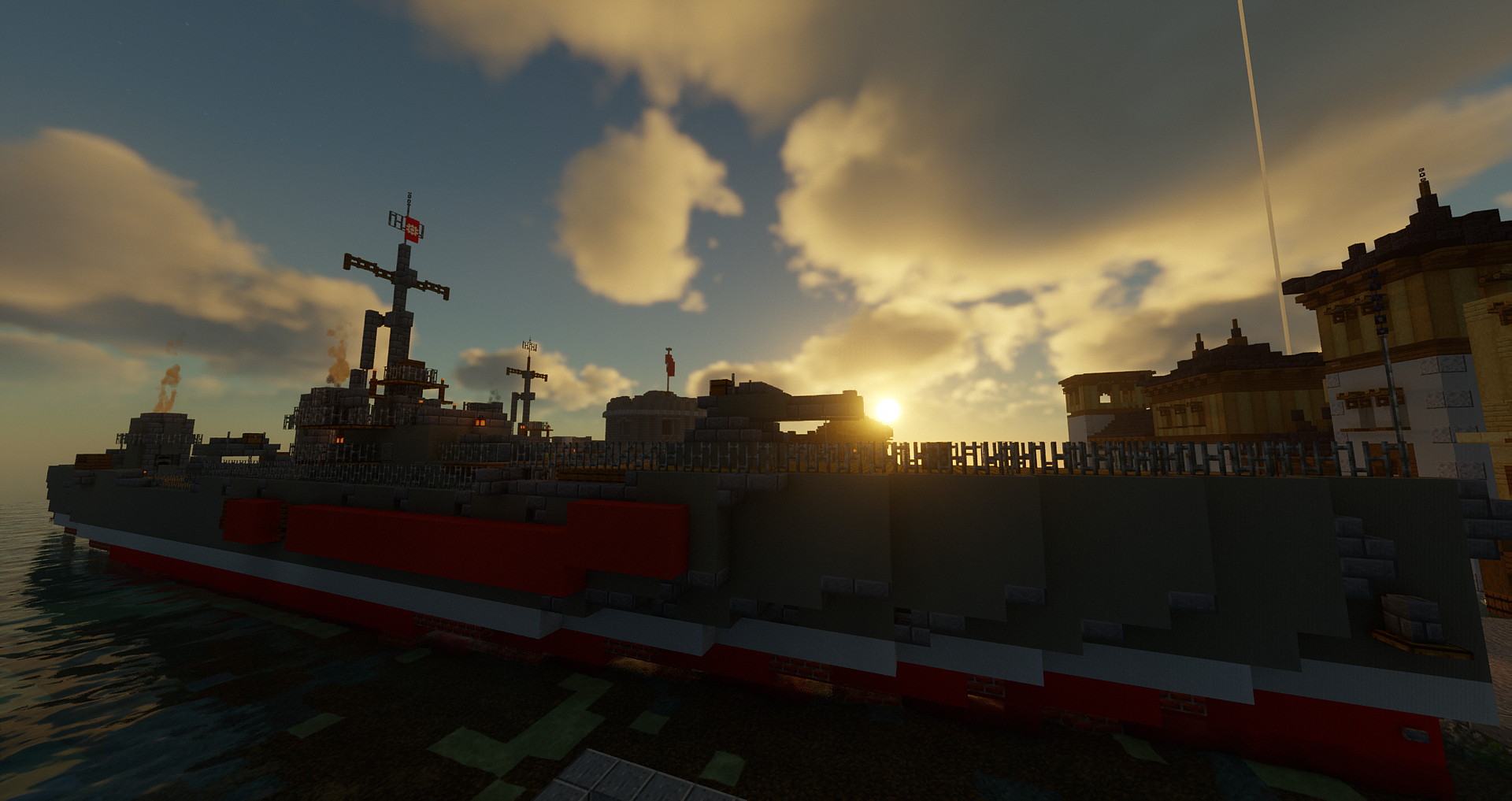 Movecraft is a plugin that allows players to design, and build block by block, movable land, sea, or airborne ships, vehicles, etc.—called craft collectively—that can move and have unique purposes and properties.
Craft are categorized into Craft Classes, with each Craft Class having different uses, specifications, requirements, functions, and speeds. While players have creative freedom when creating their Movecraft vehicle, they must adhere to block requirements and consider each craft's limitations. These requirements and limitations are listed in the Craft Class pages, linked further down this article.
Signs and commands allow you to configure and control a craft, view the craft's status, and use various special functions.
Some craft require fuel in order to move, which is mentioned in their respective Craft Class page. Craft requiring fuel may use the following fuels inside a Furnace placed on the craft:
Coal
Charcoal
Block of Coal (as well as the Block of Charcoal, on Nations)
Fuel efficiency, from worst to best, is: Coal = Charcoal < Block of Coal = Block of Charcoal.
The Nations Movecraft tutorial (click) is required reading for getting started with Movecraft! It will explain the basic mechanics and features of CCNet's unique brand of Movecraft, and how to start building combat-ready ships.
→ What do I want to use the ship for?
Ships generally have 4 uses:
Player transport or exploration
Trade / cargo
Combat / sieging
Utility
Each craft class falls under any of those 4 uses, explained in their introduction at the top of their respective craft class page.
→ How do I build my ship?
Look at the Craft Class page for the ship you want to build, listed below.
Each ship will need a certain amount of blocks, which can be seen in the Specifications section ("Minimum block size", "Maximum block size", and "Must be at least…").
You can calculate these ingame using the command /craftcalc <craft class name> <size of craft>.
Gather the materials you need and find an area to build on.
Any materials that you use to build the the ship must be included in the Allowed Blocks on Craft section.

You can view the Allowed Blocks list ingame using /craftblocks <craft class name>.
Start building your ship by placing down allowed blocks in the world one by one, creating your own preferred design.
All connected and allowed blocks compose the ship that you are building. All blocks for your ship must be connected together and allowed on the ship.
The blocks you use should not touch other Allowed Blocks on Craft that you do not want to be part of the ship (for example, your ships must not touch random fences or torches on your docks) because they will accidentally be part of the ship you are building. Make sure they don't connect to the ship diagonally too!
Keep in mind that blocks which don't look "full"—for example: slabs, stairs, fences, ladders, torches, walls, buttons, levers, etc.—are still considered full blocks. As such, they can also be part of your ship (including accidentally) if they are connected together and are Allowed Blocks on Craft.
At the end, place a sign on the ship and write the Craft Class of your ship on the first line (without spaces). Right-click the sign to pilot the ship.
Tip: Occasionally check for missing blocks and requirements by typing /pilot (craft class) while standing on the ship.
→ How do I move my ship?
In general, you can control your ship by using Signs and Commands. Here are the basics.
After building your ship and successfully piloting it by using /pilot (craft class), there are multiple ways to control it.
Hold a stick, and right click while looking in any direction to move towards it (This includes: 6 cardinal directions [North, South, East, West, up, down]; all plane diagonals; all space diagonals).
Type /rotate right (alias: /ror) or /rotate left (alias: /rol) to turn your ship.
/cruise on is used to automatically keep moving towards a cardinal direction (North/West/South/East). This is called cruising. To stop this, use /cruise off.
For Nations, there is a more complex system of Direct Control. Click here to read more about it.
Type /release to stop controlling your ship.
→ How do I protect my ship, when not using it?
Make sure nobody has Towny permissions to build on, destroy, or burn down your ship in all the chunks you have placed it in. Your ship is most secure inside your own bought claims, in your own town. Ships inside Wilderness are not protected.
Towny: Place a Pilot sign on the ship. First, type Pilot: on the first line, and your in-game name on the second. In each remaining empty line, type the names of the players you trust to use your ship. Nobody will be able to pilot the ship other than the players on the sign.
Nations: Place a regular piston on or next to the ship. Power it with redstone to extend it. As long as the Piston Head is touching the ship, your ship is locked. Pilot: signs are also available to let only people you trust pilot the ship, but they are not a valid way of protecting your ship.
As a precaution, always save your ship in a Repair State so that you can repair and reconstruct it in case it is damaged or destroyed. Saving your ship is easy, free, and strongly advised!
Nations has some additional, general Movecraft mechanics. An index is provided here.
SvS-tagging: Attacking or being attacked by a craft enters Ship v Ship combat, which lasts for 30 seconds after the last hit. During SvS combat you cannot release your piloted craft (unless it sinks). Disconnecting during SvS combat will lock you out of the server for 60 seconds.
Single-block Slimefun machines, gadgets, components, etc., as well as Slimefun blocks, are not compatible with Movecraft. They either are not allowed blocks on craft, or if they are allowed, their functionality will break upon being moved by a controlled craft.
Nations offers Movecraft vehicles that can fly through the air, float through the water, submerge underwater, and drive across the land.
You cannot place blocks in a 5-block radius around a piloted craft in Nations.

¶ Land-Bound Craft Classes
Towny offers Movecraft vehicles that can fly through the air, float through the water, submerge underwater, and drive across the land.
You cannot place blocks in a 2-block radius around a piloted craft in Towny.

¶ Land-Bound Craft Classes